ABOUT THE PAC
"Welcome to Pig Athletic Club, a touring rugby club and reformed media platform for the players..."
PAC SOCIAL + PAC BAABAAS
TOURING RUGBY CLUB
Founded in 2016 by former Chichester RFC teammates, Jonathan Brown and Joseph Shopland, the Pig Athletic Club name embodies the spirit of camaraderie both on and off the field. Since debuting at the Saigon 10s in September 2016, the Pig Athletic Club have been dedicated to providing unparalleled playing and travel experiences for players seeking more than just a game.
After 4 rugby tours throughout Asia along side the Singapore Barbarians, a fellow Brisbane clubland heavy recruited touring side, we merged clubs in 2018 to form 2 divisions under the Pig Athletic Club banner - PAC Social and PAC BaaBaas.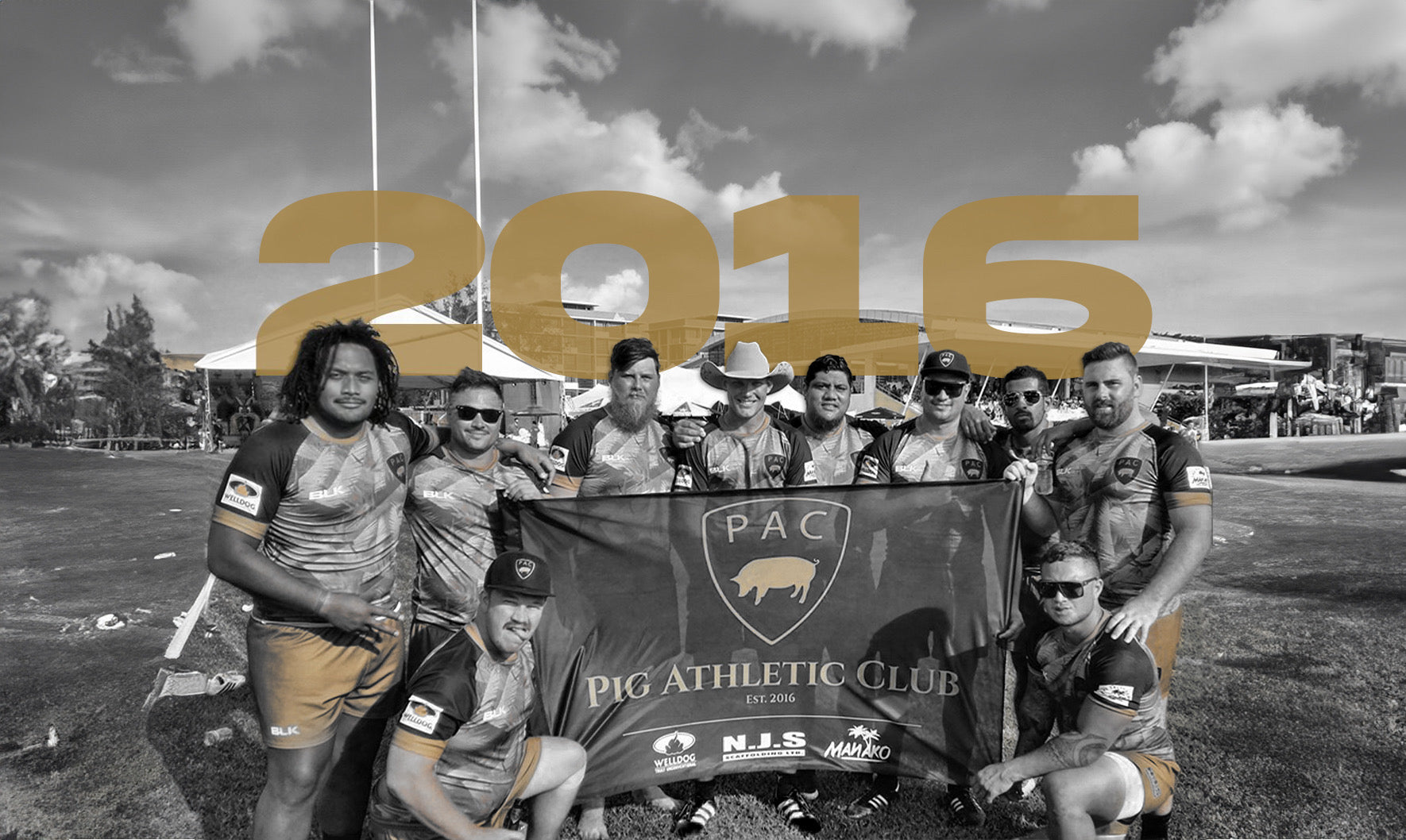 Whether you're a seasoned player or a rising talent, Pig Athletic Club is your home away from home. Our unique approach caters to those unable to commit to domestic club competitions as well as an opportunity for young talent to play along side some of the best in the game. Offering a fraternity of like-minded individuals we focus on building lasting friendships, fostering new bonds, and creating memories that extend far beyond the pitch.
Pig Athletic Club: where every player finds their place in the scrum of life.
@PIGATHLETICCLUB
PAC MEDIA
In 2020 our online social media presence shifted from a trolling meme heavy page into a re-formed media platform for the players. As a collective of former Australian club rugby players we felt that the game we love needed more eyes through relatable content in adapting to the social media era. With an emphasis on highlighting the characters and talent in rugby, we developed the content machine that the Pig Athletic Club is today.
INSTAGRAM